7

Custom Designed LED Lamps
Contemporary, sophisticated LED lamp designs hand-made in the USA. Most designs can be modified to your specifications.
All items ship FREE to the continental United States. New designs continually added.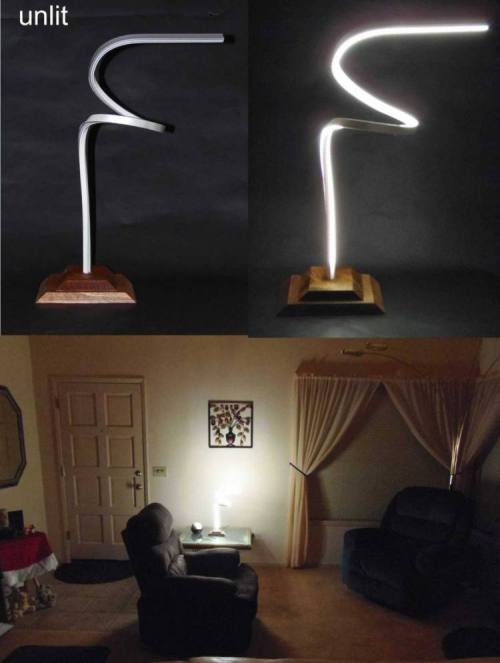 The "Twist" is hand-formed satin anodized aluminum set in a tiered base of 3/4″ unfinished clear pine.